About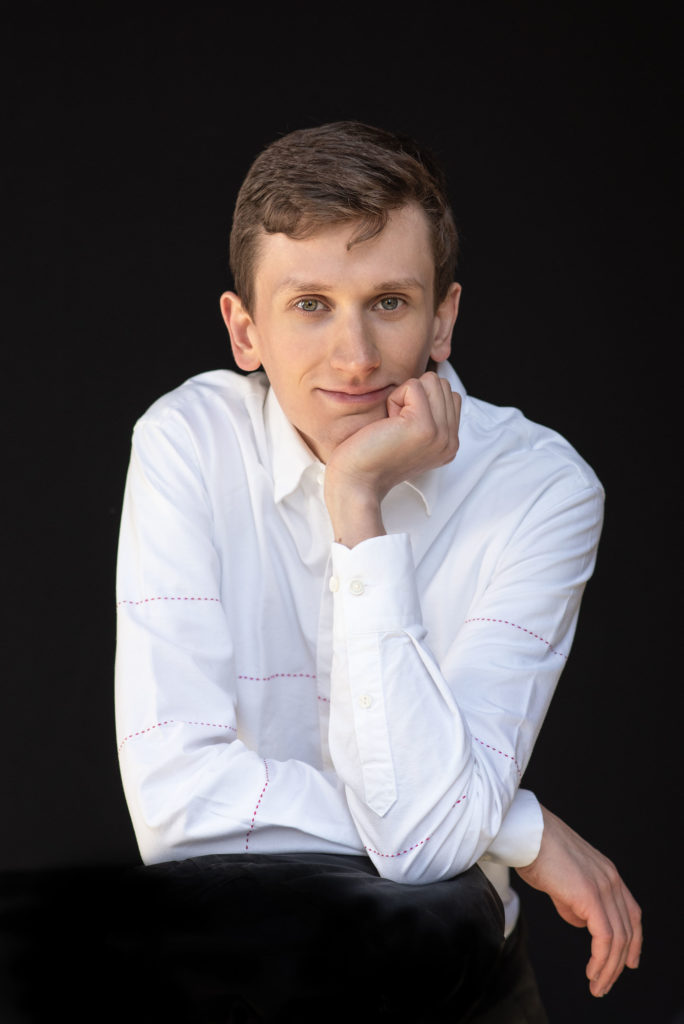 Belgian pianist Pieter Bogaert began his musical studies when he was five years old, but studied physics in Belgium and the United Kingdom before dedicating himself fully to music. He has been studying with Frank van de Laar at the Conservatorium van Amsterdam since 2017. Previously, he studied with Griet Dodion in Brussels, David Earl in Cambridge and Raymond Fischer in Oxford.
Pieter has taken part in masterclasses with numerous renowned pianists such as Boris Berman, Naum Grubert, Jan Wijn, Boris Giltburg, Eldar Nebolsin, Jura Margulis, Enrico Pace, Polina Leschenko and Alexander Gavrylyuk. In addition, he has been receiving pianoforte lessons from Olga Pashchenko.
Besides his solo playing, Pieter is also a passionate chamber musician. He has played in various formations and has been coached by musicians like Isabel Charisius (ex-Alban Berg Quartett) and Sebastian Schmidt (Mandelring Quartett).
Since 2019, he has a viola-piano duo with violist José Nunes. They have been exploring the viola repertoire, whilst simultaneously adding to it by making their own transcriptions of compositions for other instruments. They are coached by Robert Kulek at the Conservatorium van Amsterdam.
Pieter also regularly performs Lied repertoire, and he has a Lied duo with bariton Albert Jan de Boer. For this repertoire, Pieter had lessons and masterclasses with Gerold Huber, Jeff Cohen and Eildert Beeftink, among others.
Over the years, Pieter has participated in various festivals such as The International Holland Music Sessions, Verão Clássico (Lisbon) and Festival Jong Talent Schiermonnikoog. In 2018, he obtained the first prize, and the prize for best performance of a Portuguese piece, in the 19th International Competition Cidade do Fundão. Pieter has performed in Belgium, the Netherlands, Portugal, Italy, Germany and the United Kingdom. He is currently supported by a talent scholarship of the Jacques Vonk foundation.
(Photo by Marije van den Berg)