Liedduo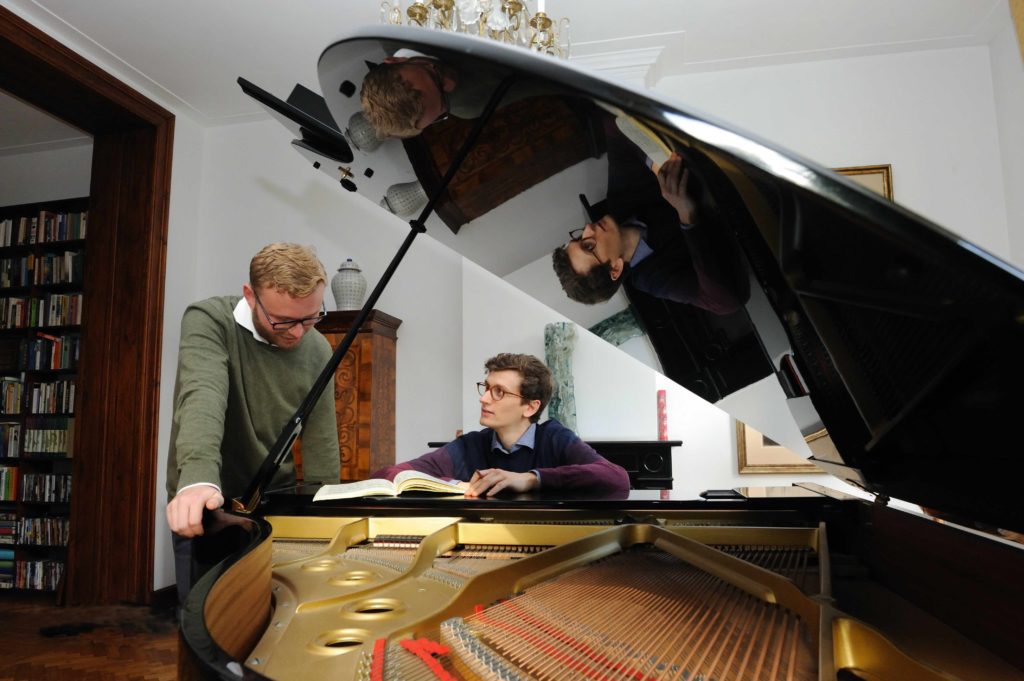 Albert Jan de Boer & Pieter Bogaert
During a final exam at the Conservatoire of Amsterdam in June 2018, baritone Albert Jan de Boer and pianist Pieter Bogaert were introduced to each other. The next day, they met again, but this time with a pile of sheet music. From these encounters, their first Lied programme originated, with works by Hugo Wolf and Henri Duparc amongst others. They have since performed this programme on several locations throughout the Netherlands. As a duo, they were coached by Eildert Beeftink and Gerold Huber.
Albert Jan studies with Geert Berghs (Conservatoire of Amsterdam). He is active as a soloist in a wide range of Lied repertoire, the St Matthew and St John Passion and the Requiem by Fauré. In addition, he works as ensemble singer in Cappella Amsterdam and other ensembles.
Pieter Bogaert studies with Frank van de Laar at the Conservatoire of Amsterdam. In addition to his solo playing, he is an active chamber musician and Lied pianist. He took part in festivals like Verão Clássico (Lisbon), The International Holland Music Sessions and Festival Jong Talent Schiermonnikoog.